Biography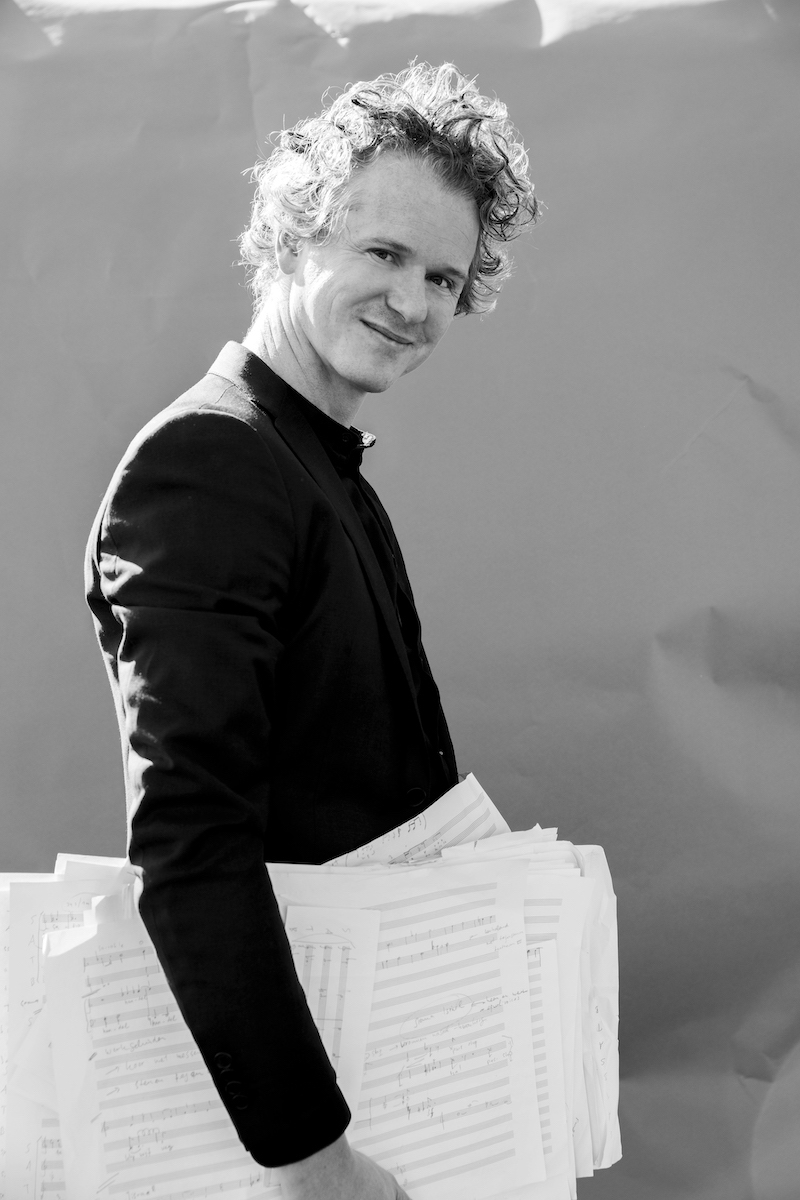 ©Sarah Wijzenbeek
(EN)
Musical motifs unfold in Vigh's music like flowers, creating a unique space. His music moves between heaven and earth, unworldly transcendental spaces contrasted by dance, play and humor. He incorporates his Hungarian roots, which are unmistakably present in his music into a completely authentic idiom; self-confident music, full of irony, surprise and ingenuity.
Peter Vigh (1987) is a classical saxophonist and composer. He is the alto saxophonist and house arranger of the Berlage Saxophone Quartet, he composed a variety of compositions for leading musicians. His compositions and arrangements are published by Universal Edition Wien.
Totaliter Aliter was performed by Ensemble Black Pencil and the Netherlands Women Youth Choir, about which the press wrote: "Totaliter Aliter was of unearthly beauty." (Brabants Dagblad), and the NRC gave it four stars. His first string quartet was premiered by the Dudok Quartet Amsterdam. He composed the oratorio Seven Years and Three Weeks (a story by Jan Brokken) for Cappella Amsterdam and his own quartet. This production was nominated for 'de Ovatie' of the VSCD for most impressive classical music production of season 21/22.
He has also written for the Cello Biennale Amsterdam, Radio 4, November Music and for musicians such as Arno Bornkamp, members of the Royal Concertgebouw Orchestra, the Netherlands Wind Ensemble, Elisabeth Hetherington and Cello Octet Amsterdam. Vigh studied composition with teachers Klaas de Vries, Fabio Nieder and Willem Jeths, and saxophone with Arno Bornkamp in Amsterdam and with Jean-Denis Michat in Lyon.  In Berlin he studied chamber music with the Artemis Quartett, and he completed the master at the Conservatorium van Amsterdam cum laude.
(NL)
Muzikale motieven ontvouwen zich in Vigh's muziek als bloemen, die vormen tot een unieke ruimte. Zijn muziek beweegt zich tussen hemel en aarde. Onaardse transcendentale ruimtes worden gecontrasteerd door dans, spel en humor. Zijn Hongaarse roots, die onmiskenbaar aanwezig zijn in zijn muziek, incorporeert hij in een volstrekt authentiek idioom. Zelfbewuste muziek, vol ironie, verrassing en vindingrijkheid.
Peter Vigh (1987) is klassiek saxofonist en componist. Hij is altsaxofonist en huisarrangeur van het Berlage Saxophone Quartet en als componist schreef hij een verscheidenheid aan composities voor toonaangevende musici. Zijn composities en arrangementen worden gepubliceerd door Universal Edition Wien.
Over Totaliter Aliter, gespeeld door Ensemble Black Pencil en het Nationaal Vrouwen Jeugdkoor, schreef de pers: "Van onaardse schoonheid was Totaliter Aliter." (Brabants Dagblad), NRC gaf vier sterren. Zijn eerste strijkkwartet beleefde de premiere door het Dudok Quartet Amsterdam. Het oratorium Zeven jaar en drie weken (een verhaal van Jan Brokken) componeerde hij voor Cappella Amsterdam en zijn eigen kwartet. Deze productie werd genomineerd voor 'de Ovatie' van de VSCD voor indrukwekkendste klassieke muziekproductie van het seizoen 21/22.
Verder schreef hij in opdracht van de Cello Biënnale Amsterdam, Radio 4, November Music en voor musici als Arno Bornkamp, leden van het Koninklijk Concertgebouworkest, het Nederlands Blazersensemble, Elisabeth Hetherington en het Cello Octet Amsterdam.
Compositie studeerde Vigh bij leermeesters Klaas de Vries, Fabio Nieder en Willem Jeths. Saxofoon bij Arno Bornkamp in Amsterdam en bij Jean-Denis Michat in Lyon. In Berlijn studeerde hij kamermuziek bij het Artemis Quartett. De master aan het Conservatorium van Amsterdam voltooide hij cum laude.